Operational Areas
We provide expert services supporting Strategic Environmental Assessment (SEA), Environmental Impact Assessment (EIA), Climate Adaptation Planning, Environmental Planning, and Sustainable Development.
Our company coordinates planning processes and facilitates the preparation of strategic documents as well as methodologies, conducts surveys and studies as a basis for decision makers.
Design and execution of effective public involvement and stakeholder participation exercises is a natural part of our work too.
Organization of study tours to present and transfer experiences concerning environmental protection and its consideration in development planning processes.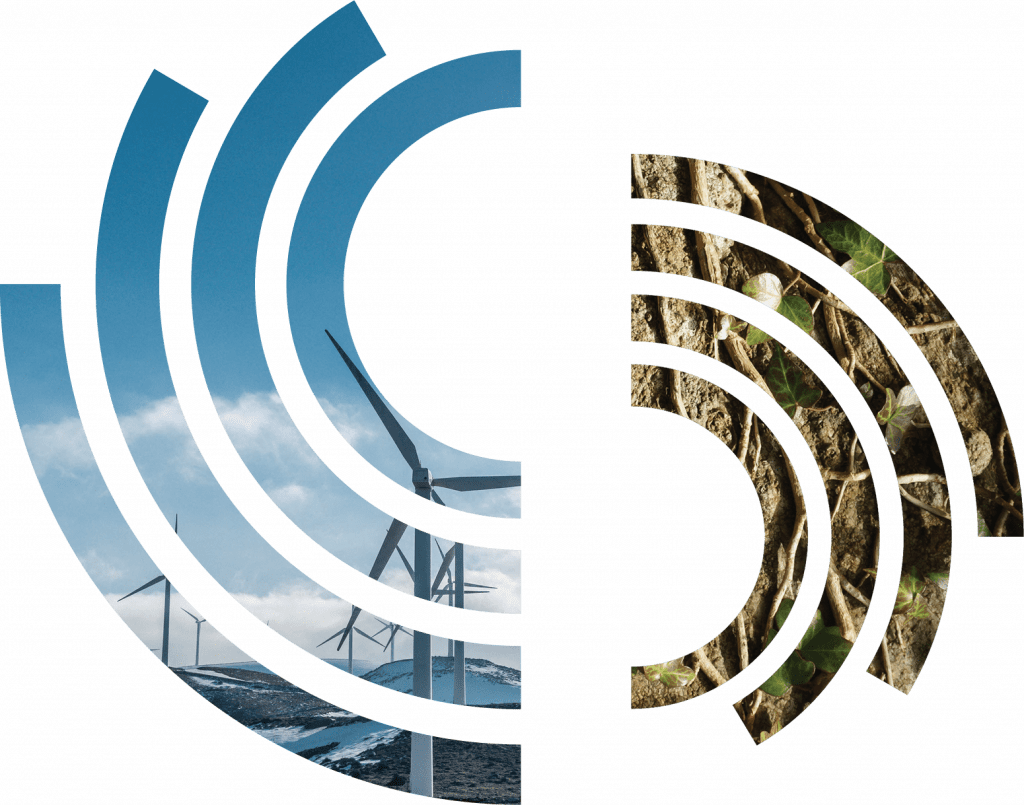 Projects
Our clients are both from the private/corporate and public sectors. We closely cooperate with NGOs, development agencies, state administration, private companies, and academic institutions.
Searches of foreign databases of adaptation measures good practice for the Adapterra Awards
SEA for the territorial study of power lines in the Zlín Region
Vegetation passport along motorways – area 2
Vegetation passport along motorways – area 1
SEA of the Vítkov urban plan
SEA notification for the update of the concept of the Climate Change Adaptation Strategy in the conditions of the Czech Republic for the period 2021 – 2030
Application for extending the EIA statement for the Dívčí Hrad Wind farm
Cooperation on the organizational directive determining the scope of activities of the standardization and control department
Biological assessment of the effects of the implementation of projects supported under the Operational Program Environment
Biological assessment for the project of restoration of the island Štvanice in Prague
Application for extending the EIA statement for the Jívová Wind farm
Solution of alternative sources of non-potable water from wells affected by the construction of road I/22 in Strakonice
BREEAM rating for the construction of the Forest Garden Mezná hotel
Background documents for EIA for the rest area on the road I/7
EIA documentation for the waste separation centre in Chrudim
SEA of ETC Austria – Czech Republic 2021-2027
SEA of the Interreg Programme Bavaria – Czech Republic 2021-2027
Elaboration of drainage plans for the highway D5 in km 131.4-151
Updated appropriate assessment of the impact of the intention to increase the discharge of polluted mine waters on SAC Horní Ploučnice
Analysis of the possibilities of digitization of records on the state of property
Finalization of the impact assessment on nature and appropriate assessment for 'R2 Šaca – Košické Oľšany'
Background paper on Challenges and policies of environmental and climate protection in the WB 6
Impact assessment on nature and appropriate assessment for 'R4 Prešov, northern bypass'
Appropriate assessment for 'D1 Bidovce – Pozdišovce" and "Pozdišovce – state border SK/UA'
Migration study for 'D1 Beharovce – Branisko, 2nd profile'
Project of revitalization of wetland Valaliky on 'R2 Šaca – Košické Oľšany'
Appropriate assessment update for 'R2 Rožňava – Jablonov nad Turňou'
Environmental consultancy for planned expressway corridors
Environmental part of documentation for building permit for 'Highway bridge D1-229 Podbanské, left bridge'
Development of new technical guidelines for the road transport sector in the environmental field
Assessment of the compliance of the SEA of "Bratislava Public Port Development Strategy Phase II" with EC requirements
SEA and project management for the Sustainable Mobility Plan for City of Nitra
Extension of EIA statements for the D7 motorway
Passport of trees and groups of trees and evaluation of passage sections
Technical assistance in the field of the environmental management
Update of the analysis of the potential of waste and material flows for the collection yard
Consultation for felling and maintenance of trees on the road I/40
Analysis of waste production potential for subsidy application under the EU Operational Programme Environment
EIA for D7 highway – rest areas Všehrdy
Analysis of municipalities needs in reaching sustainable development goals
EIA notification of change for "R4 Prešov, northern bypass, 2nd section"
Technical support in the definition, classification and delineation of floodplains in the Czech Republic
Climate change resilience study for Alpaslan II Hydropower Project
Health impacts assessment of 3 projects on the D1 motorway
Appropriate assessment for "D1 Bidovce – Pozdišovce" and "Pozdišovce – state border SK/UA"
Environmental part of documentation for building permit for "Highway bridge D1-229 Podbanské, left bridge"
EIA notification of change for "R2 Šaca – Košické Oľšany, Sections I and II"
Consultancy within the framework of control and environmental assessment of compliance with legislative requirements and quality
Air quality study for "R4 Prešov, northern bypass"
Analysis of the environmental impact assessment process and proposal for monitoring of "Rožňava – Jablonov nad Turňou"
Migration study for "D1 Bidovce – Pozdišovce" and "Pozdišovce – state border SK/UA"
Migration study for "R4 Prešov, northern bypass"
Public Health Impact Assessment of "R2 Šaca – Košické Oľšany"
Air quality study for "R2 Šaca – Košické Oľšany"
Impact assessment on nature and appropriate assessment for "R2 Šaca – Košické Oľšany"
Screening of the assessment process of the motorway "D1 Behárovce – Branisko, 2nd profile"
Analysis of selected aspects of public participation in the EIA process
Consultancy for EIA process for developing the Alpaslan 2 dam and hydropower plant on the Murat River
EIA notification for "ASKO Pardubice"
Air quality and noise studies for "ASKO Pardubice"
EIA notification for "Extension of Gas Generant production"
Sustainable management of biodiversity in the Southern Caucasus in Azerbaijan
Data analyses of the habitat mapping results of the Skadar Lake National Park in Montenegro
SEA of updated Territorial Energy Concept of the South Moravian Region
Expert background materials for operational environmental management and maintenance of highway plots
Appropriate assessment for SAC Ploučnice and proposal of mitigation measures
Providing an environmental specialist to the team of the project manager of the Sustainable Mobility Plan of the Prague agglomeration
Definition of the procedures for assessing the environmental impact of the construction of railway infrastructure and the procedures for checking the EIA assessments
SEA review process of Integrated Infrastructure Operational Program 6.0
Study on migration permeability of the area for large carnivores in connection with "D1 Turany – Hubová"
EIA notification of change for "D1 Houbová – Ivachnová"
Analysis of the environmental impact assessment process for the "R2 Šaca – Košické Oľšany"
Consultancy within the framework of control and environmental assessment of compliance with legislative requirements and good practice
Routing analysis for the project "Expressway R2 Zvolen West – Zvolen East" from the perspective of environmental impacts
Overview of the routing of the D1 motorway between Košice and the Ukrainian border in terms of further assessment of impacts on Natura 2000 sites
Assessment of territorial analytical data of the City of Prague in relation to spatial planning documentation
Research and evaluation of compensatory measures for the study of muddy river banks
Completion of documentation based on analysis of the EIA process and documentation for "R4 Prešov, northern bypass"
EIA notification of change for "R2 Kriváň – Lovinobaňa, Tomášovce"
Completion of documentation based on analysis of the EIA process and documentation for "R2 Kriváň – Lovinobaňa"
Feasibility study for improvement of fish migration in Turiec river
Documentation for planning permit "Motorway D4 Bratislava, Jarovce – Ivanka North, compensatory measures (update 2017)"
Strategic and Action plan for WWF Slovakia Freshwater program
Request for IPPC, basic and background report for "GoodMills Lovosice"
Revision of appropriate assessment for "R2 Zacharovce – Bátka" and "R2 Bátka – Figa"
Cooperation on SEA of Energy Concept of the Vysočina Region
Expert training on EIA and SEA and guidance for the development of checklists
Training for Innovation Demonstration Workshops for Rural Community Development and Resilience Building
Business Plan for establishment of a National Office Focused on EIA and SEA in Georgia
Analysis of the EIA process and documentation for "R2 Kriváň – Lovinobaňa, Tomášovce"
EIA notification for "GoodMills Lovosice"
Indicators of the state of the nature and the quality of tourism in the Krkonoše National Park
Optimization of environmental management and maintenance of highway plots
Eco-Audit and advisory panel of the Road and Motorway Directorate
SEA of Prague Master Plan (Metropolitan Plan)
Methodical assistance in finalizing the EIA Report for the construction of the D1 motorway Prešov West – Prešov South
Preparation of the 7th National Communication and the 3rd Biennial Report under the UN Framework Convention on Climate Change
SEA of Strategic Transport Development Plan of the Slovak Republic up to 2030 – Phase II
SEA of Prague Master Plan
Study of updating of environmental information in the Central Bohemia Region
Evaluation of the environmental impacts of the Operational Program Fisheries 2007-2013
SEA of Climate Protection Policy of the Czech Republic
SEA of Territorial Energy Concept of the Olomouc Region
Country case studies for Evaluation of Impacts of EU Structural Assistance on sustainable development
Sharing and applying Czech knowledge for advancing nature conservation system in Serbia
SEA of updated Territorial Energy Concept of the City of Prague
Climate change assessment and carbon footprint of the Púchov – Povážská Teplá railway section
Support of information exchanging about impact of the climate change and adaptation on national and regional level
SEA of Territorial transport general for Bratislava capital of Slovakia
Cooperation between Environment and Climate Regional Accession Network (ECRAN)
Proposal for a monitoring system and assessing vulnerability to the impacts of climate change and adaptation to climate change
Cooperation on ad-hoc evaluation of the Operational Program Prague – Growth Pole of the Czech Republic
Advice on targets and methods tor the Study concerning the preparation of the report on the application and effectiveness of the SEA Directive
Compliance assessment of the EIA for hydropower plants on Valbona River and EIA Report of hydropower plants on the Dragobia Cascade
Coordination of expert work for the evaluation of category "A" of Local Agenda 21 in Litoměřice
Impact assessment of the Strategy for the Development of Transport and Transport Structures of the City of Košice
Comparative study of legal framework and practical application of EIA processes and follow-up decision-making in Slovakia and proposal of system solution
Guidance for incorporation of climate change risks into existing planning processes for infrastructure plans and projects
Participation on EIA and Climate Change Roundtable discussions
Consultancy for Climate Finance Readiness Programme Support to the Tajik Government
Climate change assessment of "Feasibility study – update for the section Žilina – Košice – Černá nad Tisou state border"
SEA of Strategy on Adaptation to Climate Change in the Czech Republic
Ex ante evaluation and SEA of Romania – Republic of Serbia IPA Cross Border Cooperation Programme
SEA of Medium-term strategy (until 2020) to improve air quality in the Czech Republic
EIA notification for "Residential complex Štěrboholy East"
SEA of Operational program for fisheries development in the Republic of Slovenia 2014-2020
Cooperation on SEA of Rural Development Programme of Slovenia for 2014-2020
Cooperation on SEA Scoping Reports for the 8 Regional Development Plans
Study tour organization to share experience on the application of SEA
Cooperation on the in-depth review of the 6th National Communication of the Czech Republic under the UN Framework Convention on Climate Change
SEA of Transitional National Plan of the Czech Republic
Cooperation on SEA of Secondary Raw Materials Policy of the Czech Republic
SEA of Integrated Regional Operational Program 2014-2020
SEA of Operational Program Fisheries 2014-2020
SEA of Operational Program Enterprise and Innovation for Competitiveness 2014-2020
SEA of Partnership Agreement 2014-2020
SEA of Development Strategy of the Region of Hradec Králové 2014-2020
EIA notification for "City West – Isaac Newton House"
EIA notification for "City West – apartment buildings F, G, H"